Voonka Collagen Beauty Plus 30 Sachet Pineapple Flavored
Voonka Collagen Beauty Plus 30 Sachet Pineapple Flavored
Product Code
AvailabilityIn stock
Tax included.
Shipping
calculated at checkout.
/count/ sold
in last
/time/ hours
Voonka Collagen Beauty Plus 30 Sachet Pineapple Flavored
Collagen And Hyaluronic Acid Content
10000mg
Pineapple Flavored
Rich Content
30 Chassis
| | |
| --- | --- |
| | Providing collagen supplements to the body |
| | Pineapple Flavor |
| | Country of Origin: Turkey |
What is Voonka Collagen Beauty Plus 30 Sachet?


It is a pineapple flavored food supplement that helps strengthen hair, skin and nails by providing Hyaluronic Acid, Vitamin C, Zinc and Collagen support that are missing in the body.
Superior Collagen Supplement with Voonka Collagen Beauty Plus 30 Sachets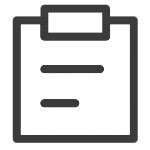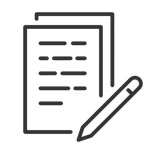 What are the Contents?

- Hydrolyzed Collagen 10000mg

- Vitamin C 300mg

- Hyaluronic Acid 10000mg

- Zinc 10mg

- Vitamin E 6mg

- Vitamin B5 3mg

- Biotin 2500ug

- Copper 2000ug

- Vitamin B6 0.7mg

- Selenium 55ug

*Contains sweetener.

*No added sugar.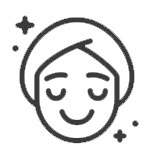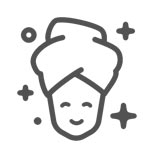 Who Can Use?

It is suitable for adult use.


How to Use Voonka Collagen Beauty Plus?

It is recommended to consume 1 sachet with 250 ml of water, preferably after meals, once a day.

In general, for users under the age of 35, 8-12 weeks of use is recommended with one week of use and one week break. Users over the age of 35 should use it for 8-12 weeks without a break.
Product Size:
30 Sachet

Summary Information:
Pineapple flavored food supplement.

Usage:
Adults are recommended to consume 1 sachet with 250 ml of water once a day, preferably after meals, as a food supplement.

Product Composition:
Ingredients: Hydrolyzed collagen, l-ascorbic acid, hyaluronic acid, acidity regulator: citric acid, zinc sulfate, flavoring, copper gluconate, sweetener: sucralose, d-alpha-tocopheryl acetate, d-pantothenate calcium, d-biotin Contains sweetener, pyridoxine hydrochloride, sodium selenite.
Warnings:


Do not exceed the recommended daily serving.

Supplementary foods cannot replace the normal diet.

Keep out of reach of children.

It is not medicine.

It is not used for the prevention or treatment of diseases.

Consult your doctor in case of pregnancy and breastfeeding, illness or drug use.
Storage Conditions:


Store in a cool, dry place.