Balparmak Pine Honey 850 g
​
الشحن
يتم حسابه في صفحة الدفع
أسرِع، لا تفوت الخصم!
%-D
%!D:يوم,أيام;
%-H
%!H:ساعة,ساعة;
%-M
%!M:دقيقة,دقائق;
%-S
%!S:ثاتية,ثوان;

الوصف
Balparmak Pine Honey 850 g



Balparmak Natural Pine Honey - 850 gr
Balparmak Pine Honey gets its unique flavor from the miracle of nature. This type of honey, which emerged as a result of the admirable cooperation in nature, differs from flower honey varieties in terms of its production method. Pine honey, which is produced by bees from the secretions of cosniline in pine trees, has a delicious and rich content as it carries different enzymes together. Thus, one of the precious gifts of nature is presented to humanity through bees.

For a honey experience that will be indispensable with its aromatic taste and rich content, order Balparmak Pine Honey
now !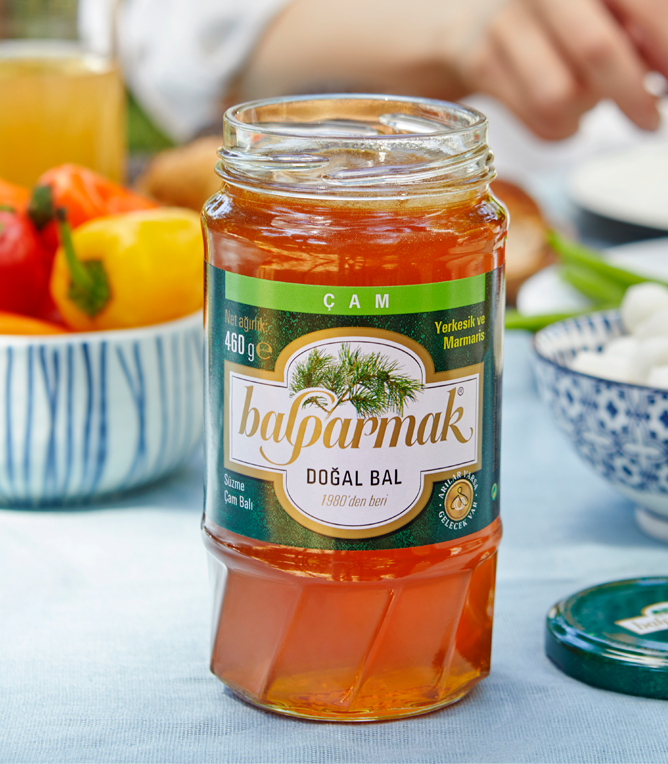 What are Pine Honey and Its Properties?
Pine honey is a type of honey called "secretory honey". It has a darker color and a higher pH than flower honeys. It leaves a distinctive, soft taste on the palate. This type of honey is produced by the organized work of bees and cosnile insects that feed on pine sap.
The secretions left on the pine trees by the cochnil beetles turn into honey as a result of in-hive activities after they are processed with the valuable enzymes of the bees. In this respect, pine honey has a very strong content in terms of active natural components. This honey, which is rich in nutritional values, contributes to meeting the daily vitamin needs of the body. There are about 304 calories in 100 grams of pine honey.
How to Use Pine Honey?

Every morning when you start the day

At breakfasts and snacks

In all homemade recipes

In tea and all beverages

in personal
care
You can consume pine honey alone or with food and beverages. You can use this honey, which you can store for a long time without crystallization, with the taste and aroma of the first day, as long as you provide the appropriate conditions.
The Journey of Natural Honey in 3 Steps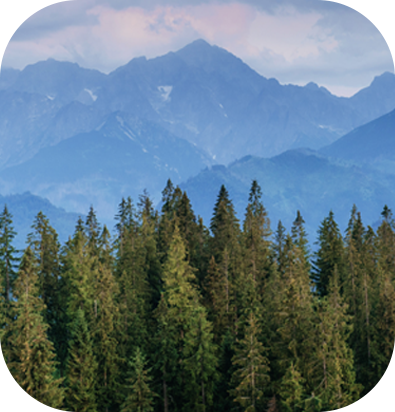 From the Fragrant
Pine Forests

Between August and November, bees collect the secretions left by the cochlea beetles on the pine trees and process them with their own enzymes during the time they carry them to the hives.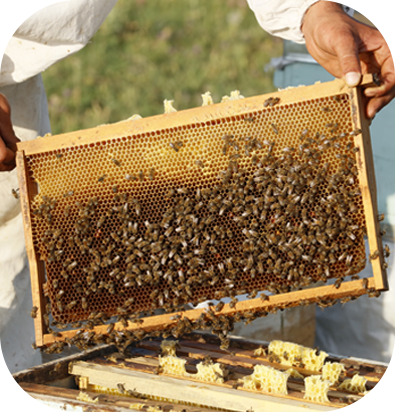 Only
the Natural

The cosnyl secretions taken by the field worker bees to their hives are matured and glazed by the bees in charge of the hive. Thus, the pine honey production process is completed.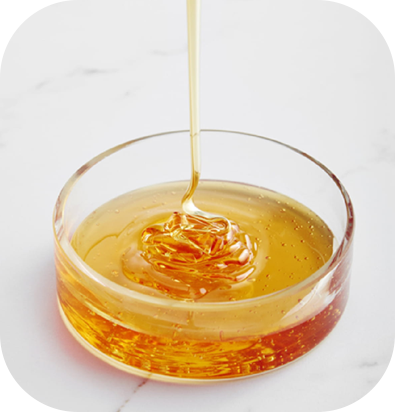 Quality and Consistency in Every Drop

Pine honey samples collected from Muğla and surrounding regions are analyzed in Balparmak laboratories. Only completely natural and high quality honeys are selected and carefully packaged.
Track Your Honey with Priospot Technology!
"The source of natural honey is only nature. It is not possible to tell whether honey is cheating by looking at its smell, taste or appearance.
Balparmak tests all pine honey samples collected from Muğla and the surrounding regions to naturalness and quality tests in line with at least 100 parameters. In this way, the naturalness and quality of your honey is guaranteed. All you have to do is enjoy the delicious and real honey!