Balparmak Hazelnut Paste with Honey 180 gr x 3 pcs
​
الشحن
يتم حسابه في صفحة الدفع
شخص
يشاهدون المنتج حاليًا.
أسرِع، لا تفوت الخصم!
%-D
%!D:يوم,أيام;
%-H
%!H:ساعة,ساعة;
%-M
%!M:دقيقة,دقائق;
%-S
%!S:ثاتية,ثوان;

اطلبه خلال
[totalHours] ساعة %M دقيقة
لتحصل عليه في و
الوصف
Balparmak 

Hazelnut Paste with Honey 180 gr x 3 pcs

Balparmak offers you and your loved ones a sweet alternative that you can safely consume with its refined sugar-free hazelnut paste, BallıMix! For this product, which consists of real hazelnut and honey mixture, carefully selected hazelnuts are made into paste by observing all hygiene conditions. The resulting hazelnut paste is sweetened with intense honey and natural flavoring (vanilla). In the last stage, the product is packaged untouched and ready for consumption.

you too Balparmak HoneyMix You can safely bring the sweet pleasure to your tables by ordering .
---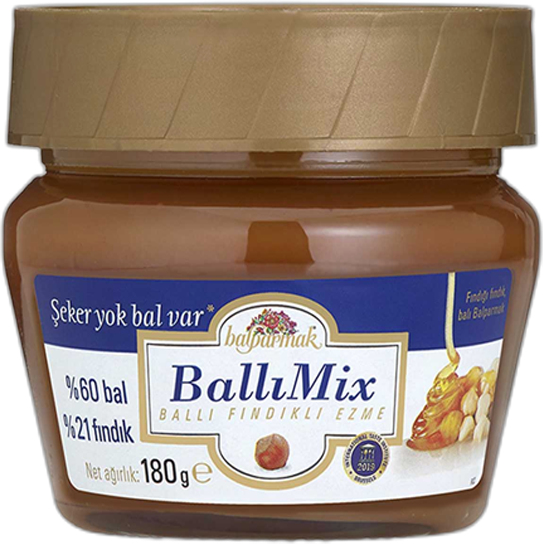 What is Balparmak HoneyMix?
Balparmak HoneyMixis a hazelnut paste alternative that consists of 60 percent honey and 21 percent roasted real hazelnuts and offers safe consumption.
---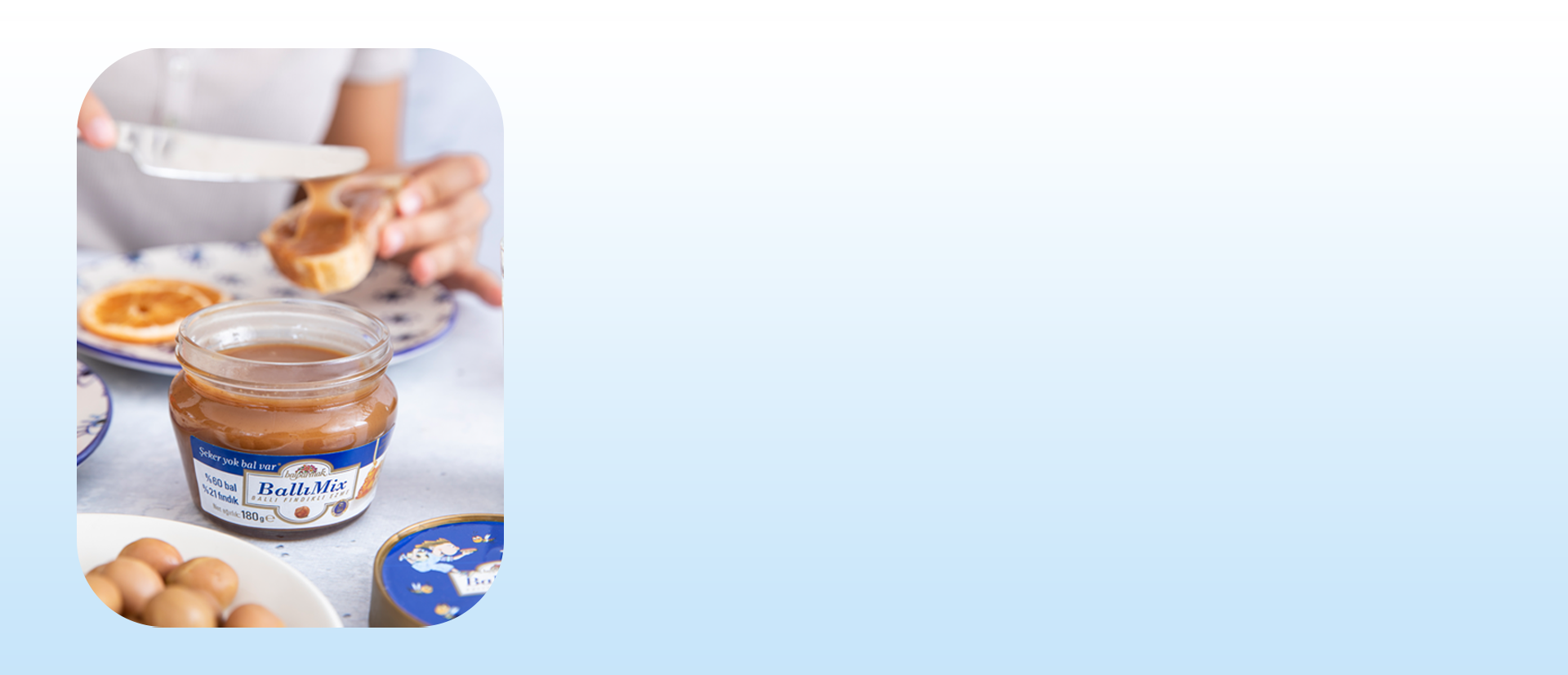 Why Balparmak HoneyMix?
Balparmak HoneyMix helps to meet the daily energy needs of the body with its honey and hazelnut content. It is a reliable sweet alternative as it does not contain refined sugar.
What Does Balparmak HoneyMix Contain?
Balparmak HoneyMix; Contains honey, hazelnuts, vanilla, skimmed milk powder and vegetable oils (sunflower and hazelnut). The product, which does not use artificial additives such as trans fat, preservatives and colorants, has completely natural ingredients. Does not contain refined sugar.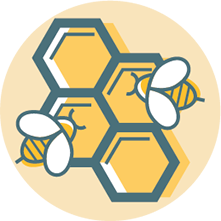 Bal
It is a food with high nutritional and energy values ​​produced by bees by processing the nectar collected from flowers with their enzymes. It contains carbohydrates, as well as various vitamins, minerals and proteins.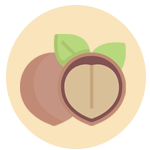 Hazelnut
It is a type of nut in the birch family. Hazelnut, which has a high carbohydrate, protein and fat ratio, is also rich in calcium, potassium, vitamin A and vitamin C.
How to Consume Balparmak HoneyMix?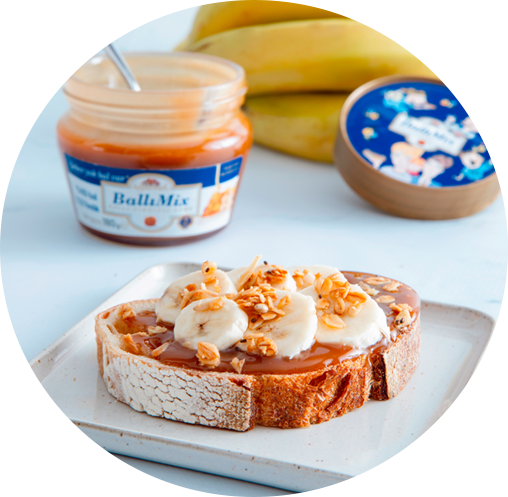 For a sweet and energetic start to the day, Balparmak HoneyMix can be consumed alone or spread on bread for breakfast. In addition, with its valuable components, this product is a reliable and ideal option to satisfy instant sweet cravings.

How about preparing delicious pancakes for your breakfast tables with Balparmak HoneyMix? You and your kids will love itPancakes with HoneyMix and FruitYou can visit this page for the recipe.

How Much Should

 

Balparmak HoneyMix Be Consumed?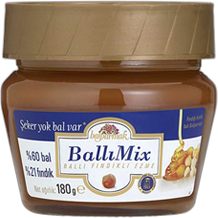 In order to determine the ideal daily consumption amount of Balparmak HoneyMix for both adults and children, the daily total energy need and the caloric value of the product can be taken as a basis. Due to the high content of honey in Balparmak HoneyMix, the product is not suitable for consumption by children aged 0-1. In addition, those with chronic diseases or suspected allergies should consult a doctor before using the product.
How Does Balparmak HoneyMix
Taste?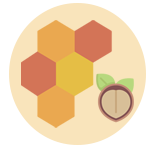 Balparmak HoneyMix takes its taste from real roasted hazelnuts and honey with a soft sweetness.
What is the Calorie Value of Balparmak HoneyMix
?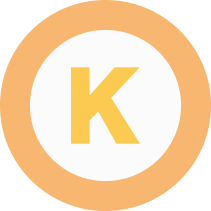 100 grams of Balparmak HoneyMix
is ​​worth 519 calories (kcal).

Balparmak Hazelnut Paste with Honey 180 gr x 3 pcs